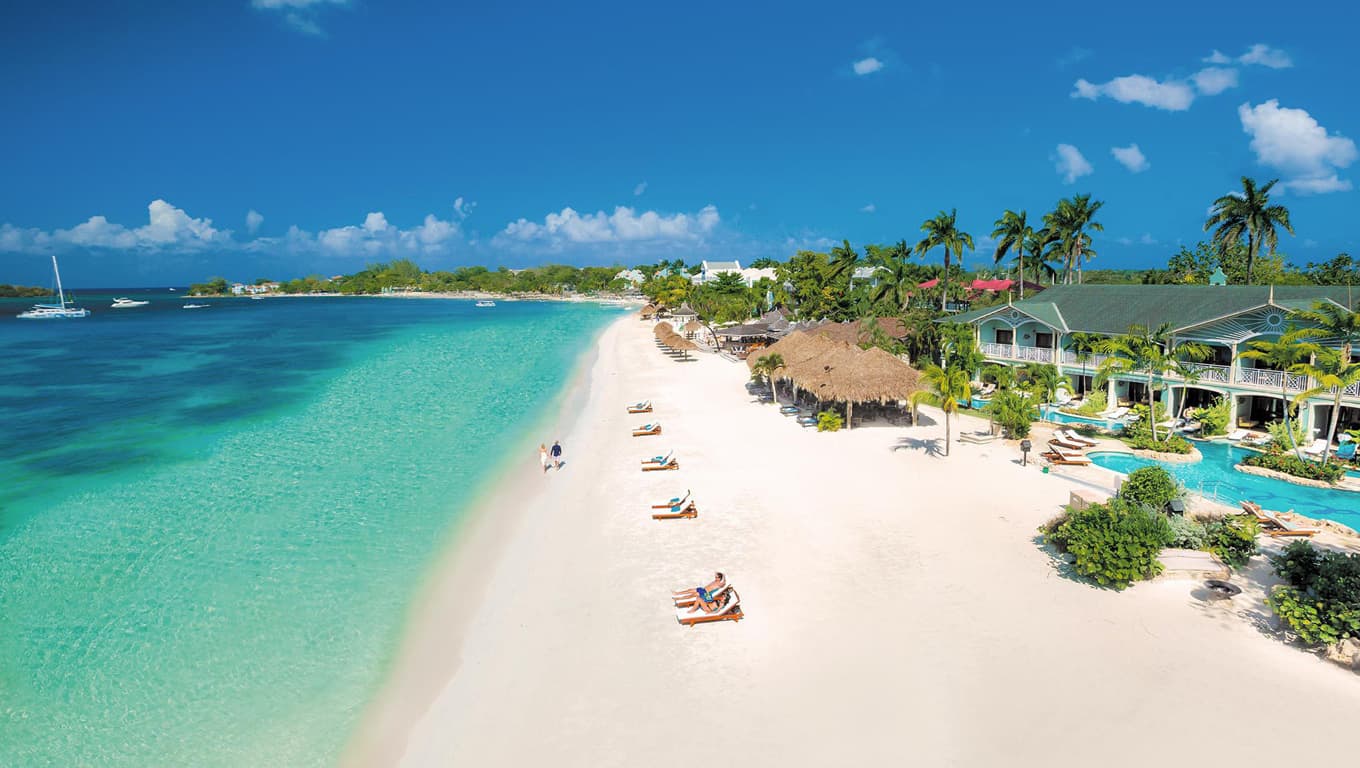 At Sandals - the resorts designed for two people in love - you'll indulge in an unparalleled offering of quality inclusions and discover the standards by which every other all-inclusive resort is measured.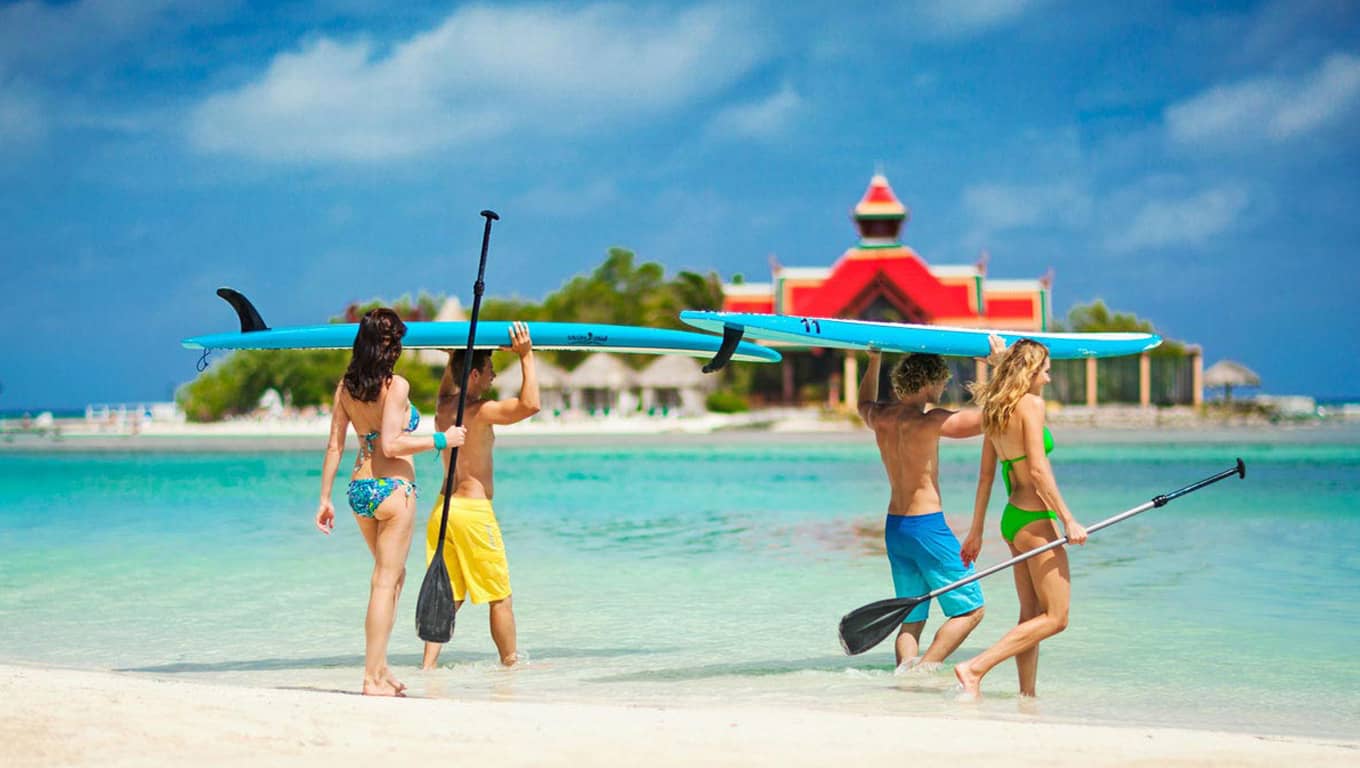 Unlimited Water Sports
Sandals has the largest Aqua Centre in the Caribbean with more water sports than any other resorts including unlimited motorized water sports, top-of-the-line equipment. and complimentary instruction. So you can choose to do it all or do nothing at all, but remember, it's all-inclusive, all the time, anytime.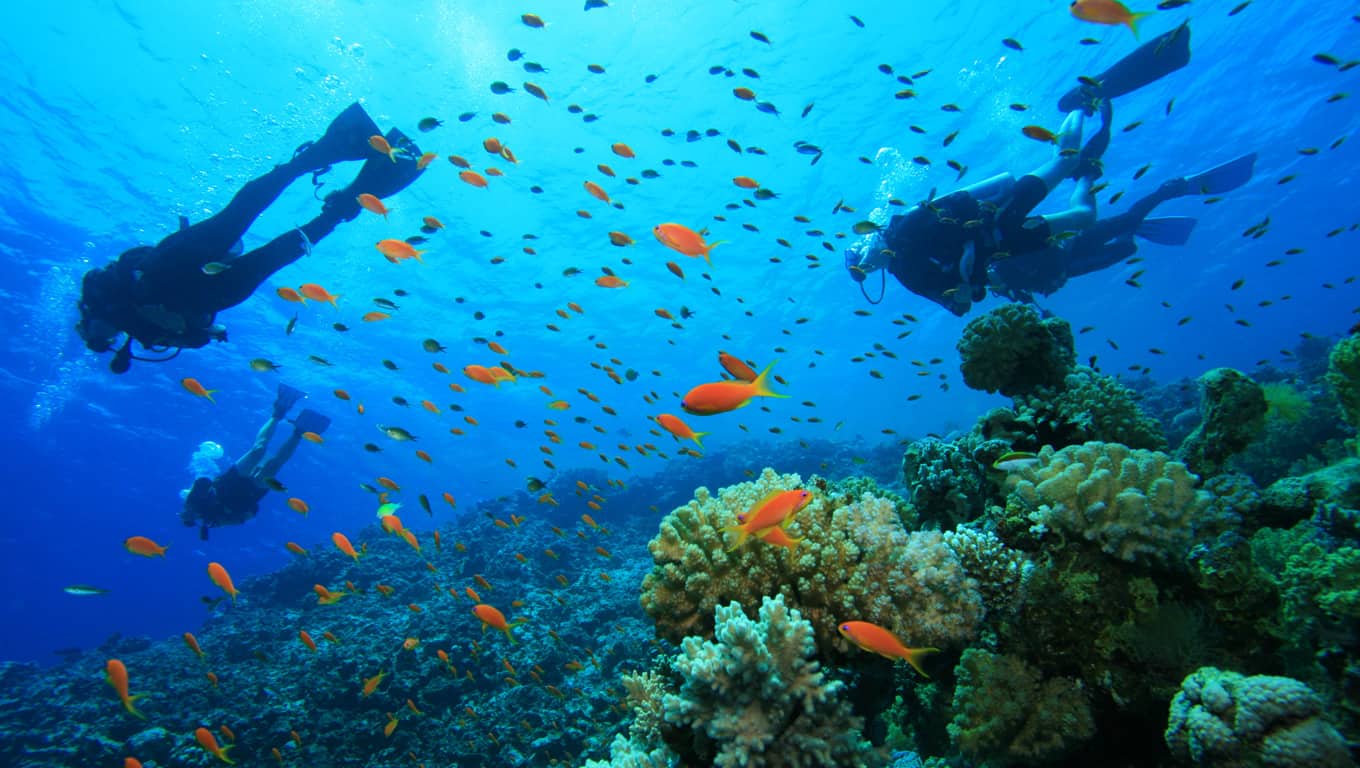 Daily Scuba Diving
Voted by PADI as one of the top diving programs in the Western Hemisphere, Sandals includes daily scuba for certified divers, with two 1-tank dives, or one 2-tank dives - every day of your stay. And with top-of-the-line equipment, 80+ dive professionals and unbelievable dive sites, the experience is unforgettable!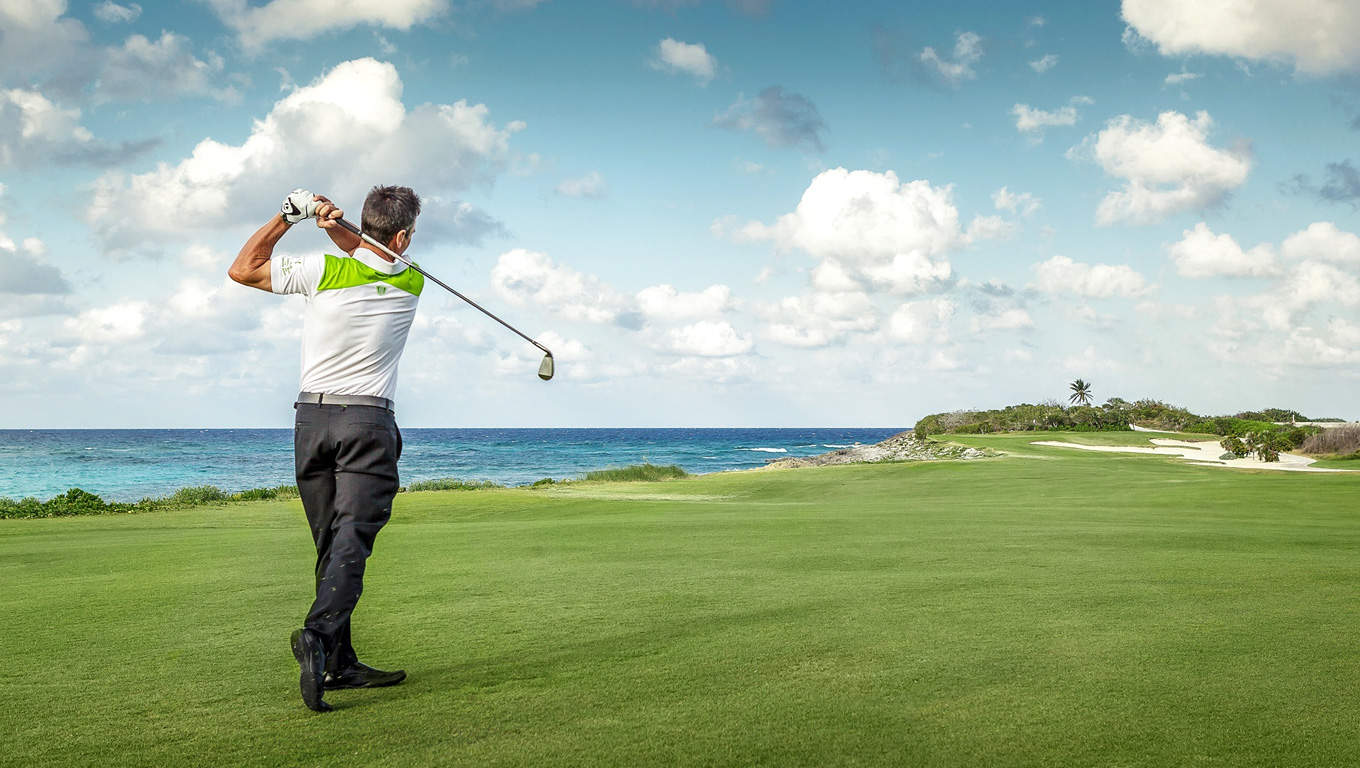 Championship Golf
With panoramic vistas of the brilliant seas, and some of the most challenging fairways in all of the Caribbean, golfing at Sandals is a world-class experience. While it may be difficult to put a price tag on golfing in paradise, there's no need to at Sandals, because green fees are included.

*Green fees included in Jamaica, Saint Lucia and for Butler-Level guests in the Bahamas. Golf carts are mandatory, but not included at Sandals Emerald Bay. In Jamaica and Saint Lucia, caddies are mandatory but not included.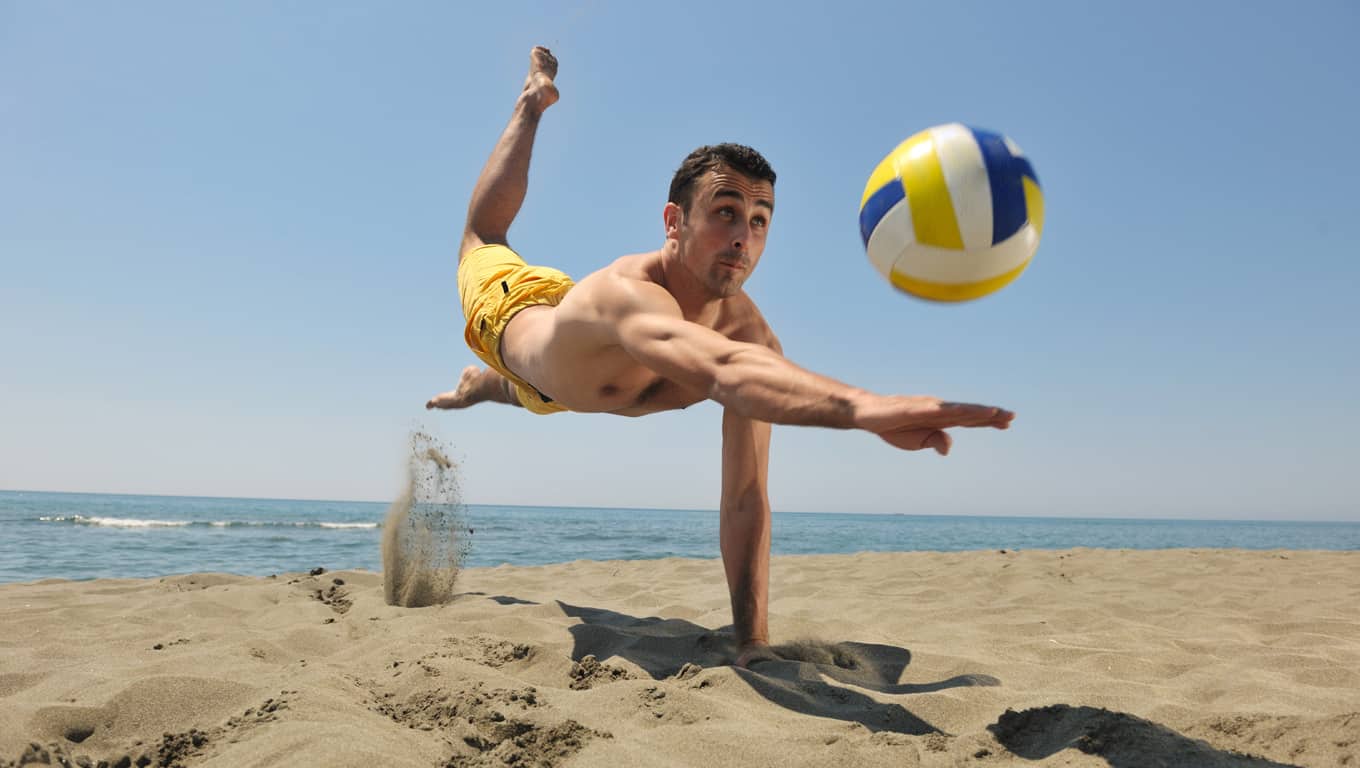 Unlimited Land Sports
It's not just that Sandals includes more land sports than any other resorts, we also provide more quality, too! From clay tennis courts and beach volleyball on pillow-soft sand, to state-of-the-art fitness centres with top-of-the-line equipment, even our professional instructors are complimentary!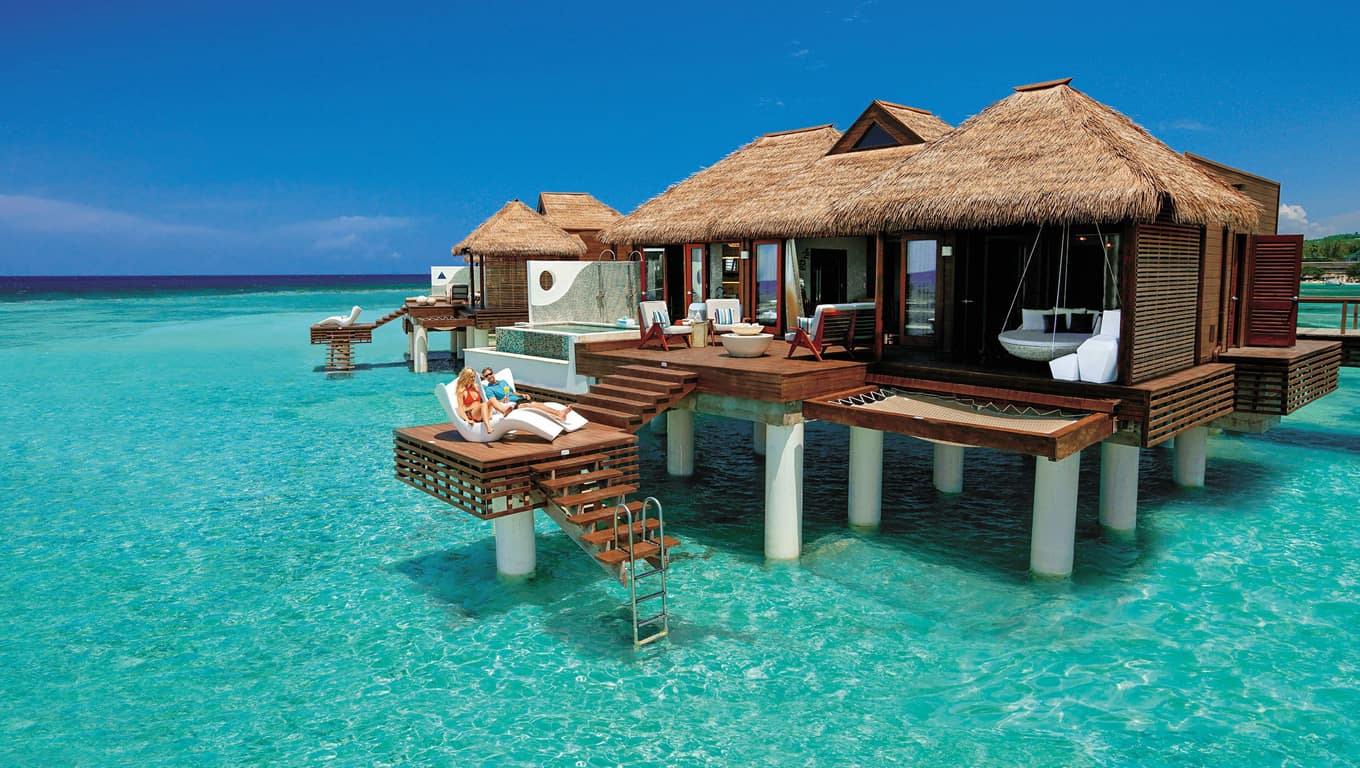 The Most Romantic Suites
Only Sandals has Love Nest Suites, the most exotic, most decadently romantic suites in the world. From Millionaire Bluff-Top suites with 180° ocean views to Swim-up Suites that allow you to float up to your private patio.
At Your Service
With one of the highest staff-to-guest ratios in the industry, Sandals Resorts elevates personal service at every level. For instance, our top-tier suites include Personal Butlers, trained by the Guild of Professional English Butlers, who will cater to your every whim to make your stay with us the very best it can be.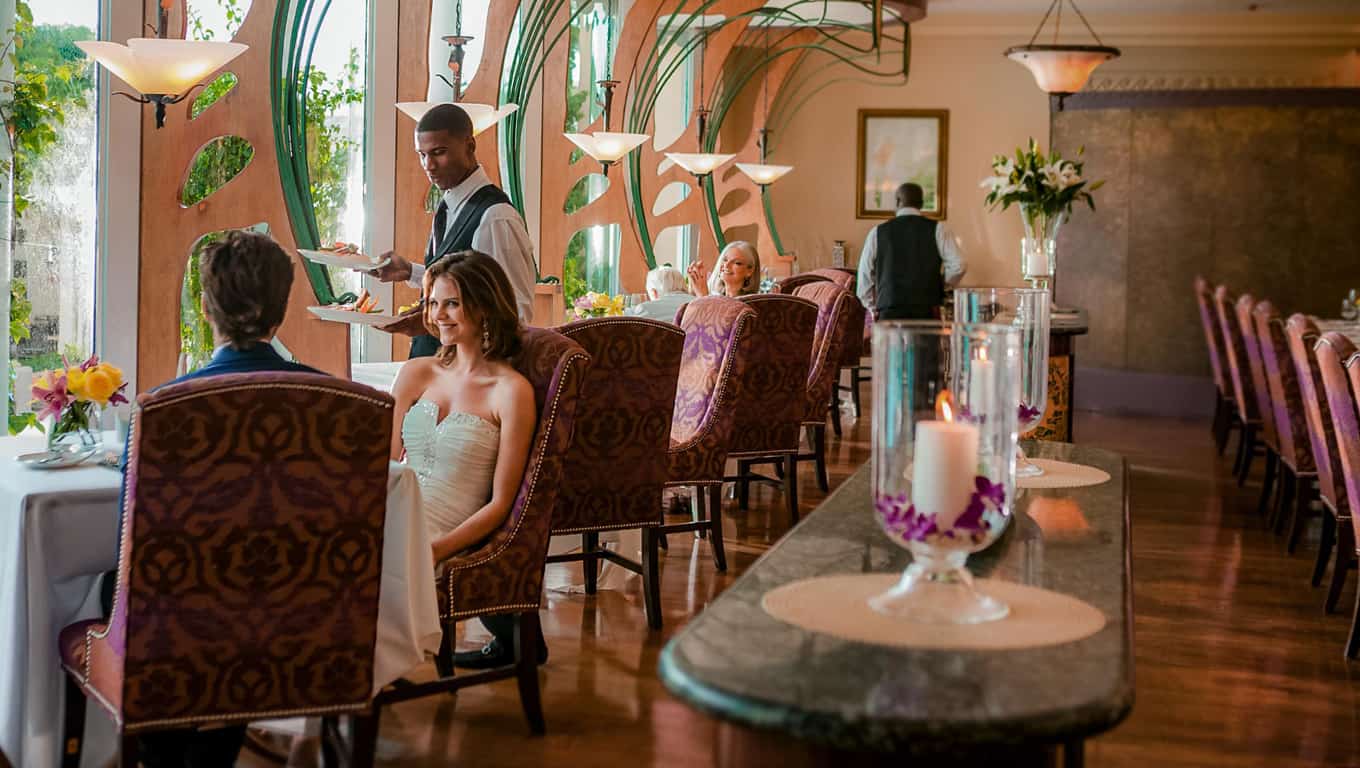 5-Star Global Gourmet Dining
Only at Sandals Resorts can guests dine around the world without leaving the resort, with up to 16 specialty restaurants per resort. That means you're free to discover the most authentic culinary delights from across the globe - featuring 23 cuisines - created by top chefs using the freshest ingredients. Best of all, you can dine wherever and whenever you wish - and enjoy as much as you want - all day, every day.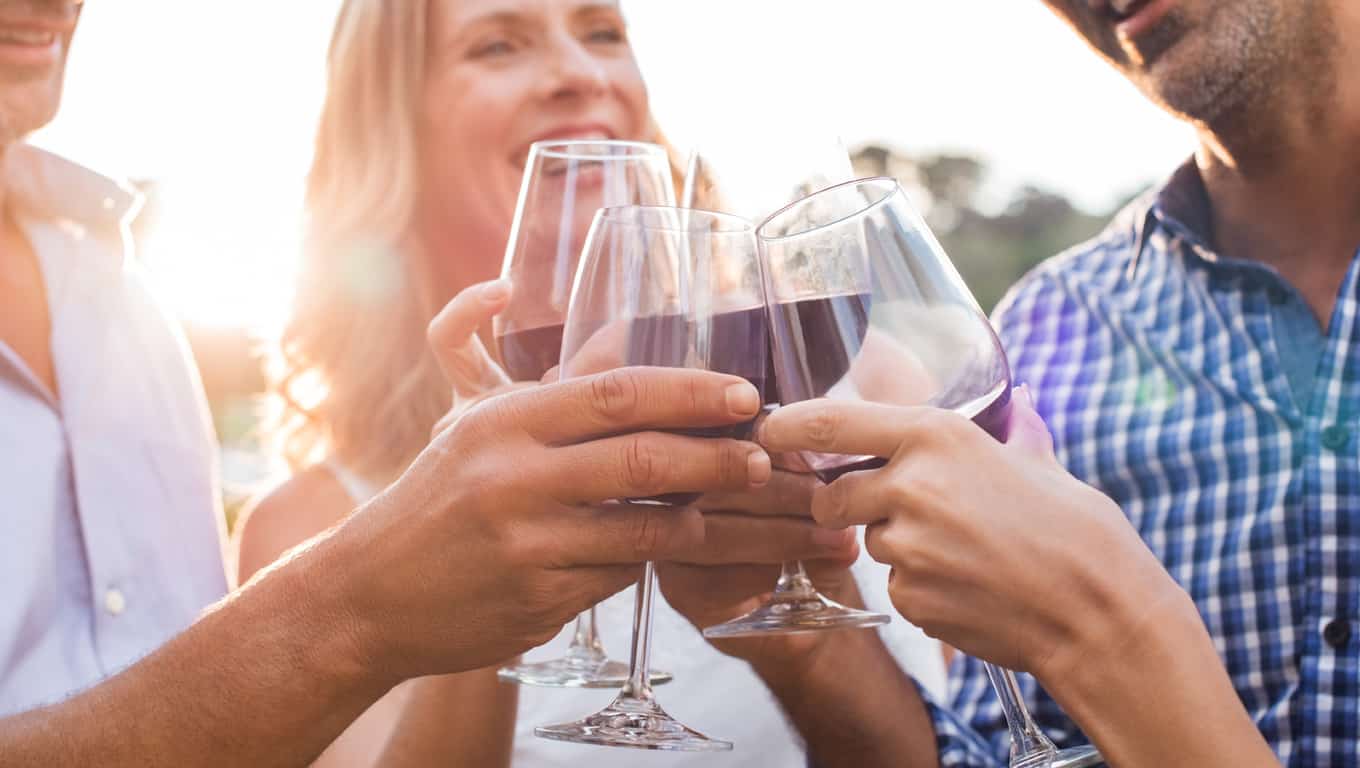 Premium Spirits
At Sandals, premium spirits are always included, always unlimited, 24/7, at up to 11 bars per resort. Each bar includes Appleton Estate rum and unlimited pours of six varietals of Robert Mondavi Twin Oaks wines, bottled exclusively for guests at Sandals Resorts.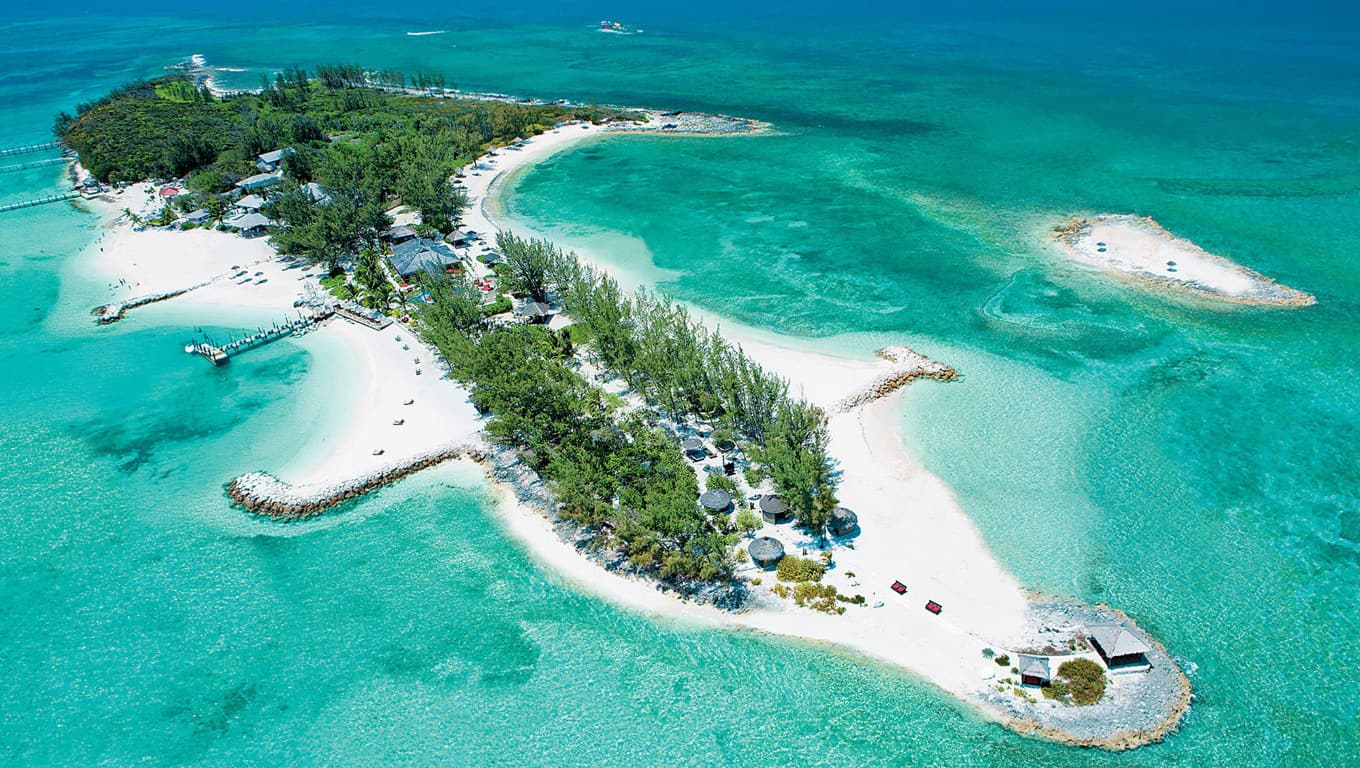 Offshore Island Adventures Included
Sandals Royal Caribbean: Montego Bay, Jamaica
Sandals Royal Bahamian: Nassau, Bahamas
Just minutes from the resort's shoreline, these offshore islands are home to every luxurious amenity, including shaded cabanas, a pool with swim-up bar, restaurants, tranquil gardens, endless water sports, and nightly entertainment.