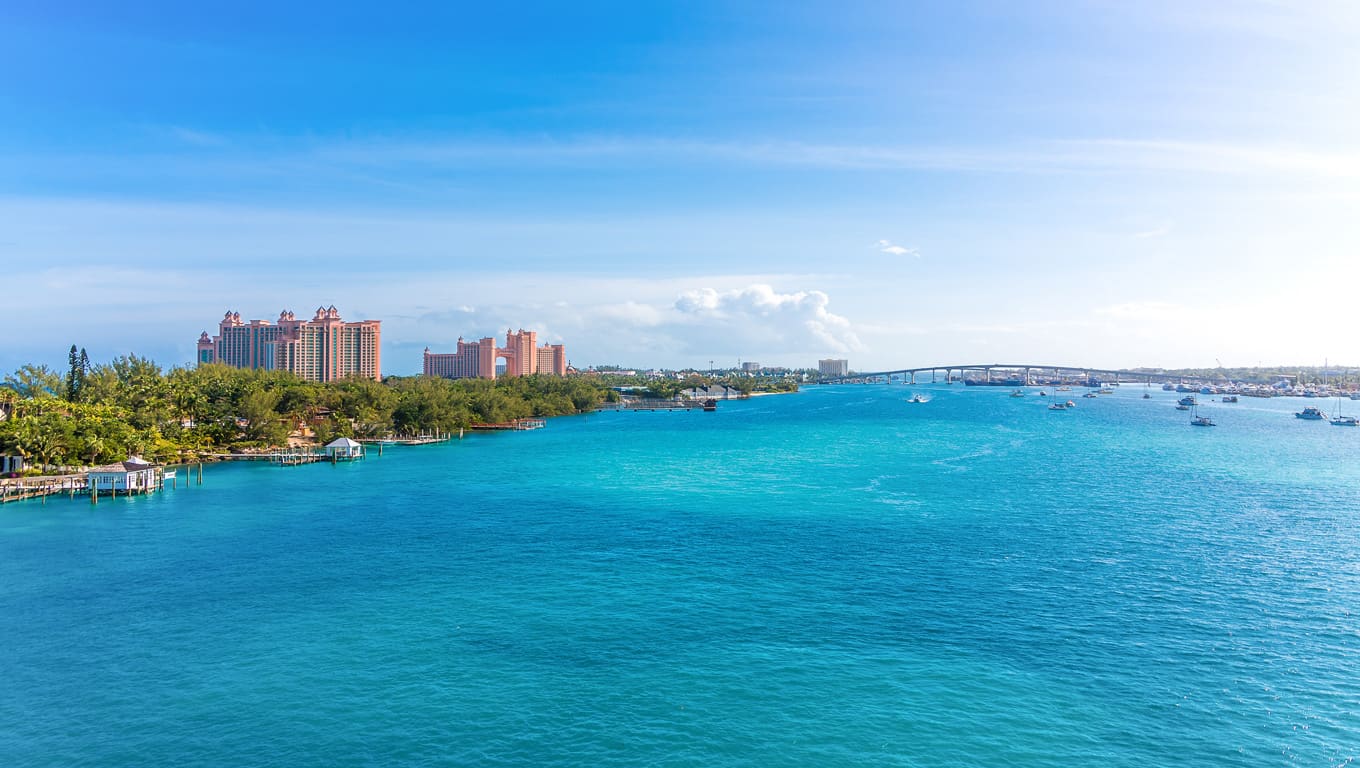 Nassau And Paradise Island, Bahamas
Nassau and Paradise Island offer endless fun in the sun for kids of all ages on its pristine white sand shores and sparkling turquoise waters. Those looking to soak up the sun can visit one of Nassau's famous beaches including Cable Beach and Paradise Island Beach, perfect for building sandcastles or splashing around the warm waters.

Vacationers can also explore the area's sparkling coast on a catamaran or glass-bottom boat tour that will take them to nearby attractions including Atlantis, Blue Lagoon Island and The Exuma Cays. Kids can learn all about Nassau's history with pirates and the treasure they plundered on their high-seas adventures!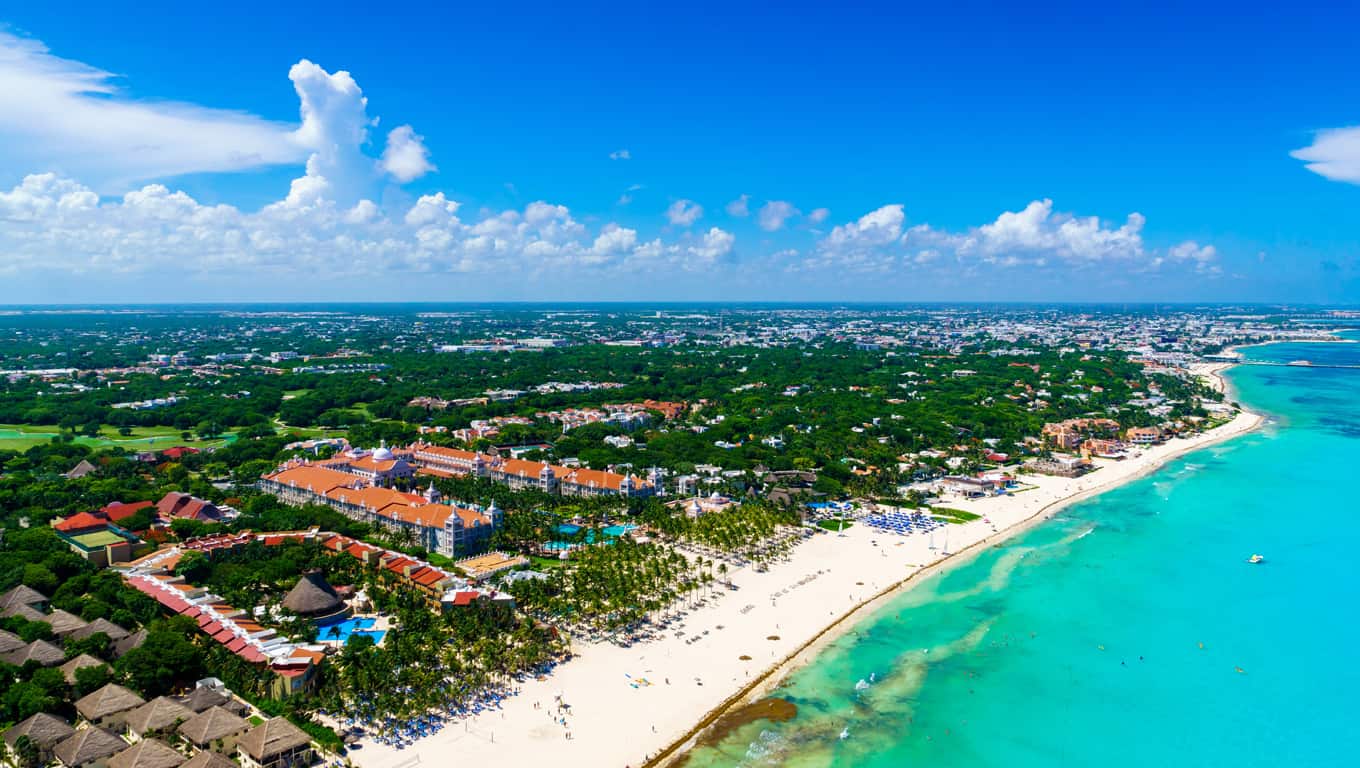 Cancun, Mexico
Your family will never run out of things to do on vacation in Cancun. You can enjoy a wide range of activities and adventures while staying in comfortable, family-friendly resorts along the sparkling coast. While mostly well-known for its pristine white sand beaches, there's plenty to see and do in this famous tropical destination.

More adventurous families will appreciate Cancun's wide range of adrenaline-pumping activities. You can fly down one of the longest ziplines in the south, mountain bike past lush landscapes, drive through the jungle on a jeep tour or take a dip in an authentic Mayan cenote - to name a few!

Looking to soak up the local culture? Cancun's crowning glory is its unique Mayan heritage. An aura of mystery and majesty still lingers around Mayan archaeological sites such as Tulum and Coba. These ancient sites are all within easy reach from your resort and will take your breath away.

For an unbeatable vacation experience, swimming with dolphins is something that kids and parents alike will never forget. Cancun is home to numerous dolphin sanctuaries, where you can swim in the warm waters with these friendly creatures and learn all about them.

Regardless of what your dream vacation looks like, there's something for everyone in Cancun!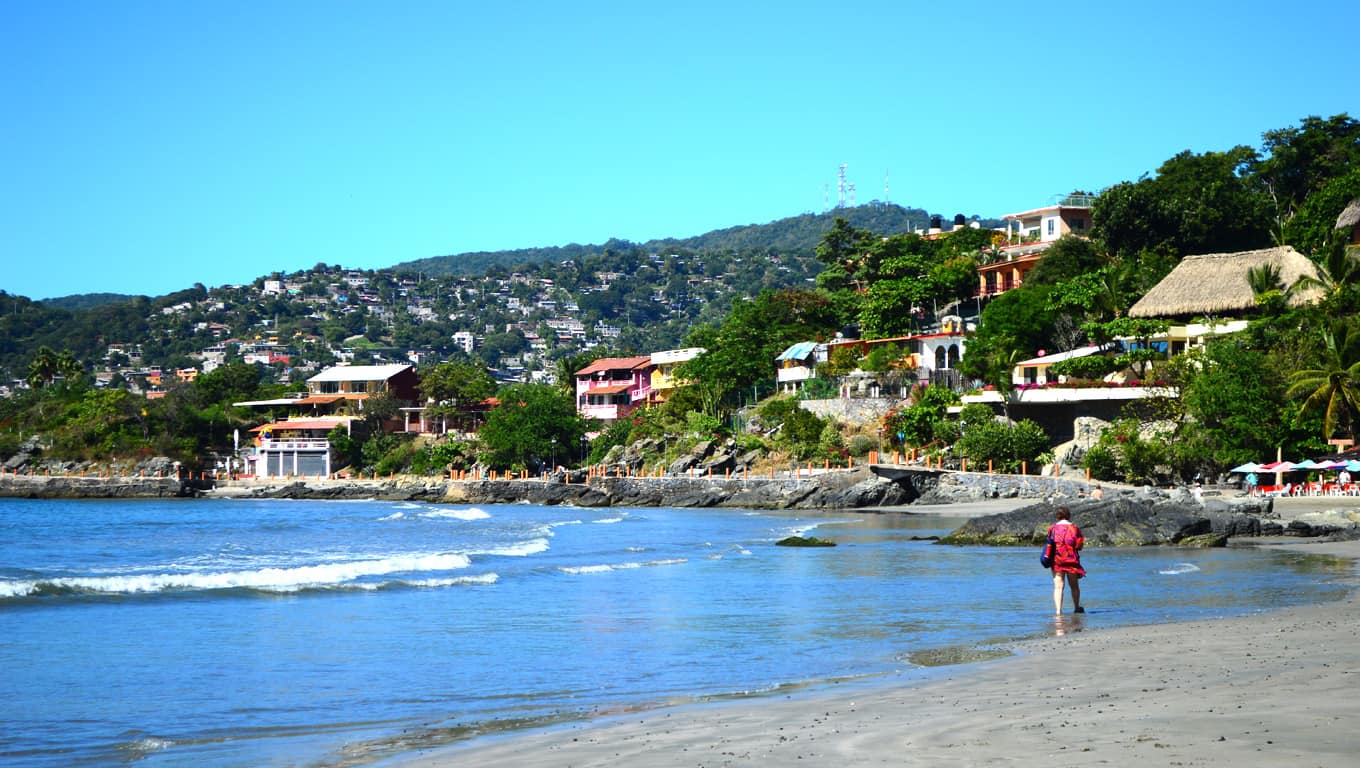 Ixtapa And Zihuatanejo, Mexico
Two diverse destinations, one vacation. Filled with Mexican flair, warm hospitality and plenty of opportunities for fun in the sun, Ixtapa and Zihuatanejo are the ideal places for your next family getaway.

Families seeking a quintessential beach vacation should visit Ixtapa, home to modern and luxurious all-inclusive resorts - ideal for vacationers seeking all the comforts of home in paradise. There are also plenty of opportunities for adventures in Ixtapa, where vacationers of all ages can practice their surfing skills, go on a scuba diving adventure or fish off the coast.

Those looking for a more laid-back and Bohemian vibe can spend hours exploring the boutiques, galleries and markets of Zihuatanejo. Families will find authentic Mexican restaurants, quaint cafes and sprawling stretches of gold sand beach where they can unwind after a day spent exploring the quaint streets.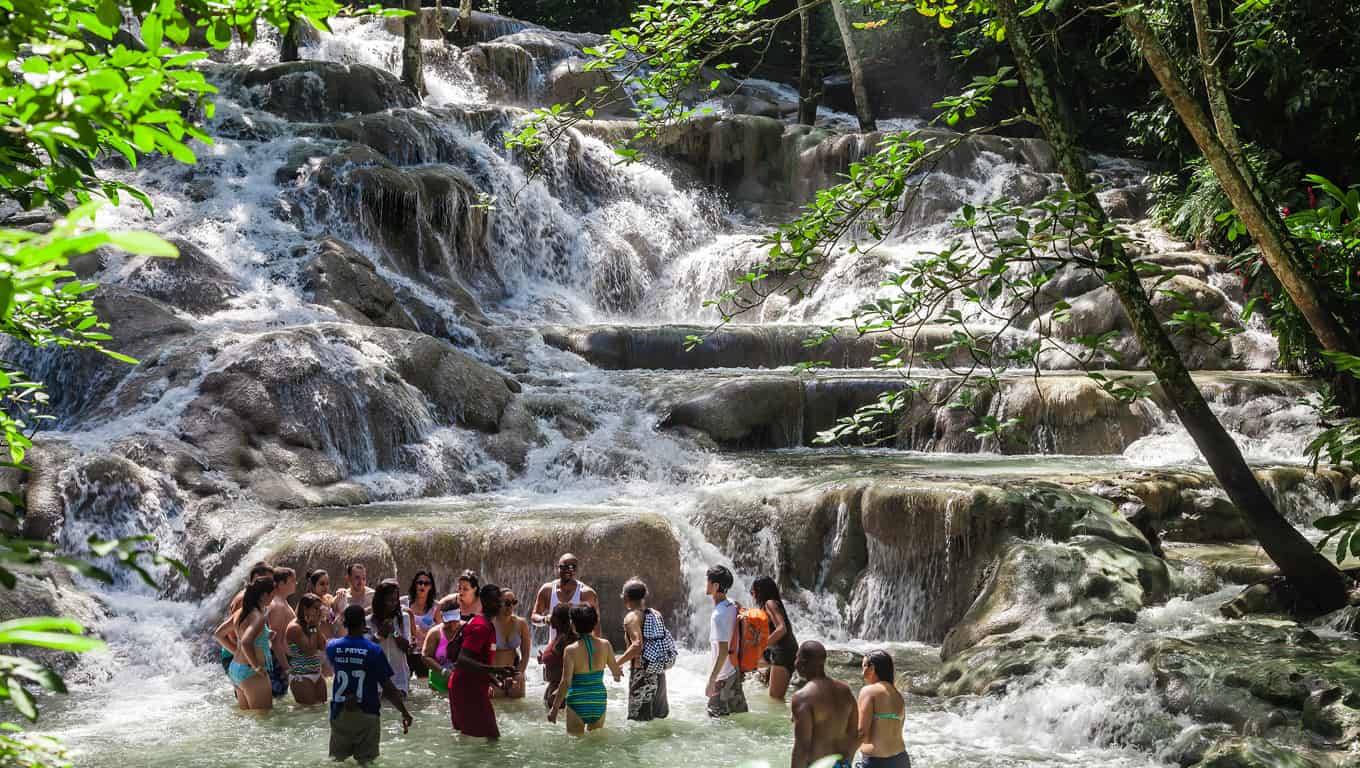 Jamaica, Caribbean
When it comes to family vacations, Jamaica is the perfect playground for kids and their parents! Known as the "Home of All Right", the island is rich in beautiful landscapes, sparkling beaches, vibrant culture and delectable island cuisine.

Water babies of all ages will find plenty of beautiful spots to soak up the sun and build a sandcastle in Jamaica. The island is dotted with pristine sandy beaches, from the sparkling white shores of famous Seven Mile Beach in Negril to the dazzling coast of Paradise Beach in Runaway Bay.

The island also offers plenty of opportunities for adventure. Explorers can climb Dunn's River Falls in Ocho Rios, snorkel in the crystal-clear waters of the Caribbean or take a river raft ride down the Martha Brae River. Or, vacationers can slow down the pace by taking a leisurely horseback ride along the coast, hiking through tropical forests or playing a round of golf at one of Jamaica's many championship courses.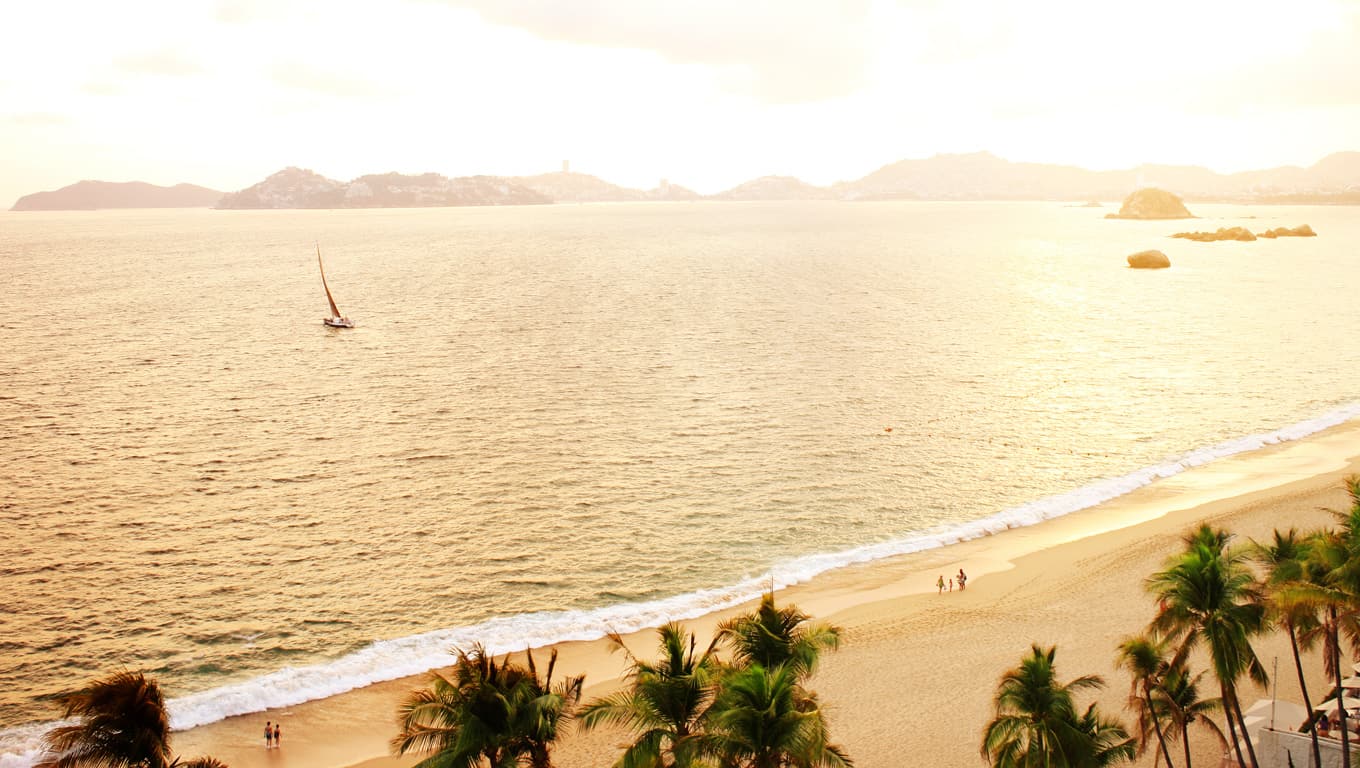 Acapulco, Mexico
Set between two picturesque bays with miles of golden sand beaches to explore, Acapulco is a great destination for your next family getaway in paradise. Lined with luxurious and modern resorts, Acapulco's beaches are world-famous for their beauty and relaxing atmosphere.

Looking for some splash-worthy fun? Visit El Rollo Waterpark, located in the Golden Zone. The park is home to wave pools, water slides, waterfalls and activities for the whole family. You can even swim with dolphins and take in a sea lion show! Or try out a variety of water activities at your resort, from snorkeling and windsurfing to paddle boarding.

For even more family-friendly entertainment, Papagayo Park is a great choice for a family outing. Located in the city centre, the park features bike paths, pools, a theatre and a playground. You can also visit some of the city's historic sites - kids will love learning about the pirate attacks at the Museum of Fort San Diego or the battles that took place during the War of Independence.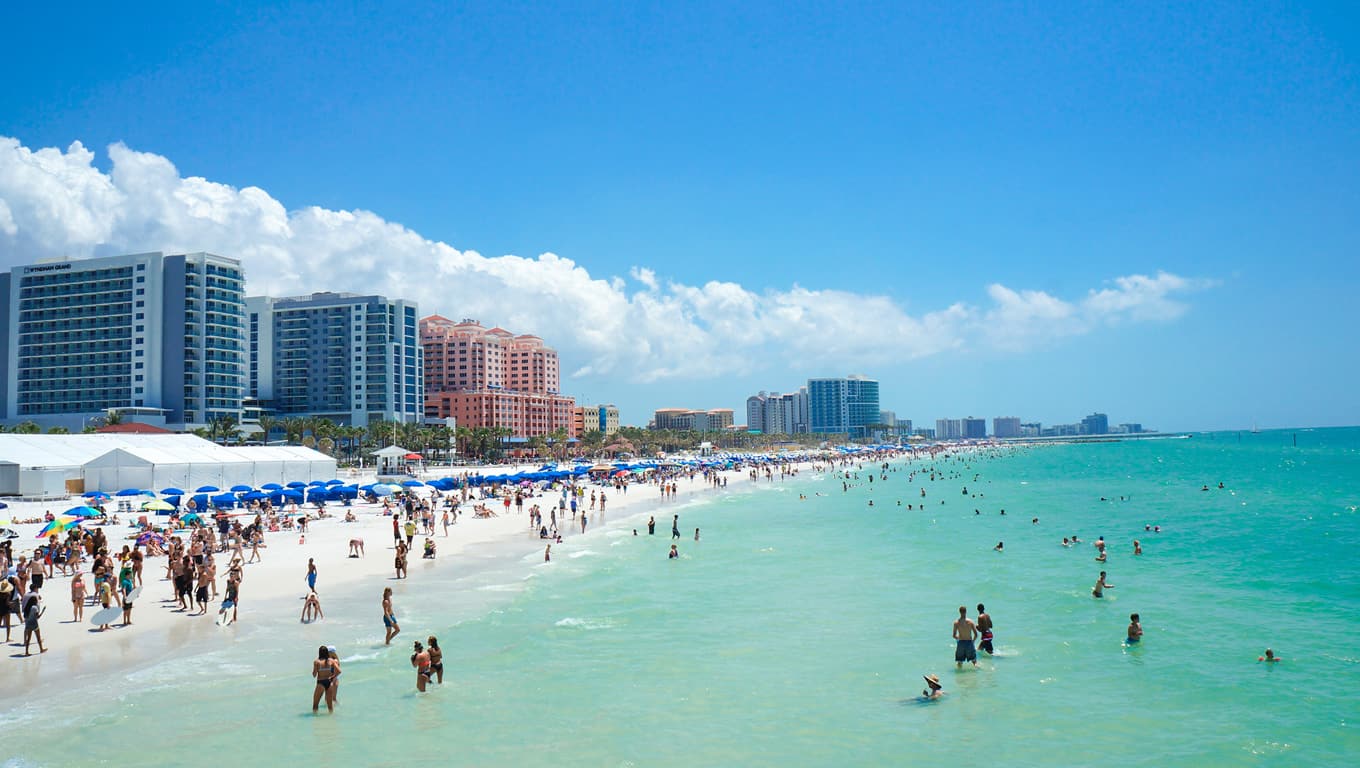 St. Petersburg And Clearwater, Florida
Whether you're looking to explore Florida's marine life or soak up the sun on a beautiful beach, the towns of St. Petersburg and Clearwater have something for every type of family vacation. Both St. Petersburg and Clearwater are known for their vibrant culture, great shopping, sandy beaches and friendly atmosphere.

In St. Petersburg, families can spend their days lounging by their hotel pool or building sandcastles on the beach. St. Petersburg holds a record for the most consecutive days of sunshine in a row - 768 days - making it an ideal place for a beach getaway.

In Clearwater, animal lovers can learn all about Florida's marine life with a visit to the famous Clearwater Marine Aquarium. The aquarium is home to the famous dolphin Winter, who starred in the movie Dolphin Tale and a variety of other friendly otters, turtles and stingrays.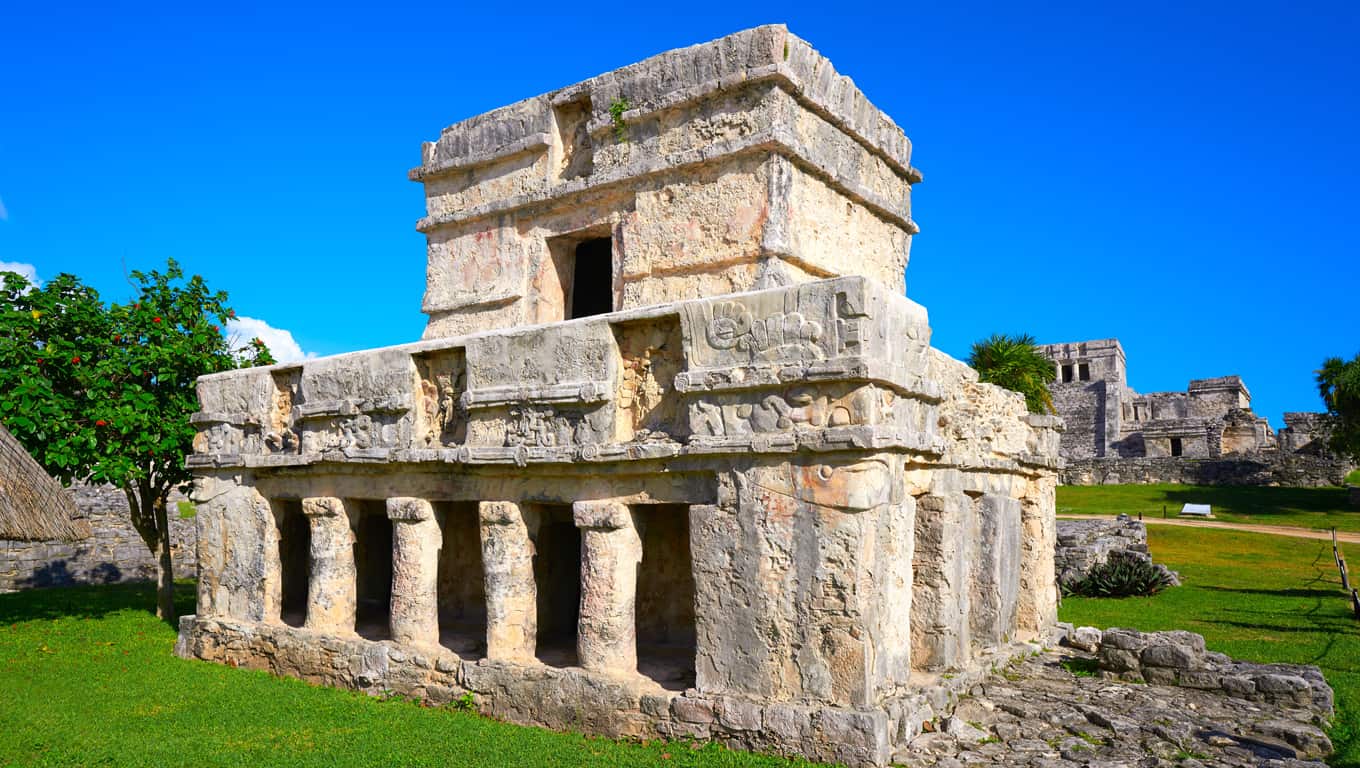 Riviera Maya, Mexico
Riviera Maya's combination of wildlife-filled landscapes, world-class resorts and white-sand beaches make it an ideal place for families. Little ones can spend their days building sandcastles or swimming in the warm waters while parents soak up the sun on a nearby lounger. Riviera Maya also offers plenty of opportunities for exploration, with a trove of Mayan treasures waiting to be discovered. Kids and parents alike will have a blast visiting famous Mayan sites such as the famous ruins of Tulum.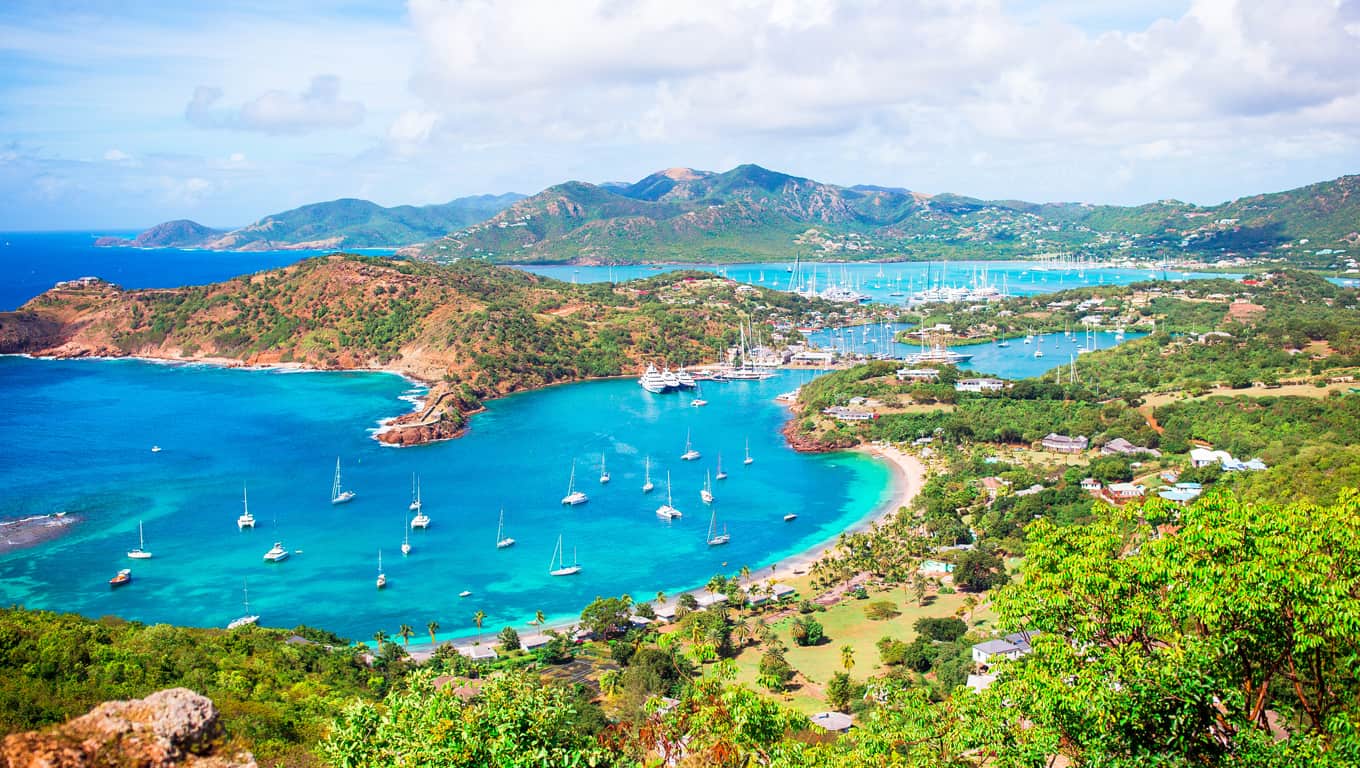 Antigua And Barbuda, Caribbean
Get ready to sink your toes into the soft sands of Antigua! This tropical paradise in the West Indies offers 365 sparkling white-sand beaches along its beautiful coast, protected bays and calm waters, making it the perfect destination for travelling with kids.

With a beach for every day of the year, travellers will never run out of options to choose from; whether it's making a sand castle, snorkelling in the crystal-clear shallow waters in search of colourful fish, or simply kicking back and relaxing in a hammock with a refreshing drink in hand. It may be hard to tear yourself away from the beach, but there's much more to see in Antigua than sun and sand and maybe head to the capital of St. John's to wander its colonial streets, then visit English Harbour to see where the pirates and British Navy landed - you might even find some treasure!

There are plenty of opportunities for play in this adventurer's playground. Take in the world-class sailing regatta in the spring (where hundreds of yachts gather around the island to compete), or embark on your own sailing tour of the island with a Hobie cat ride. Golfers can tee off at a championship golf course, which provides beautiful panoramic views of the island and the coast, while watersport enthusiasts can windsurf or kitesurf in some of the best conditions in the Caribbean.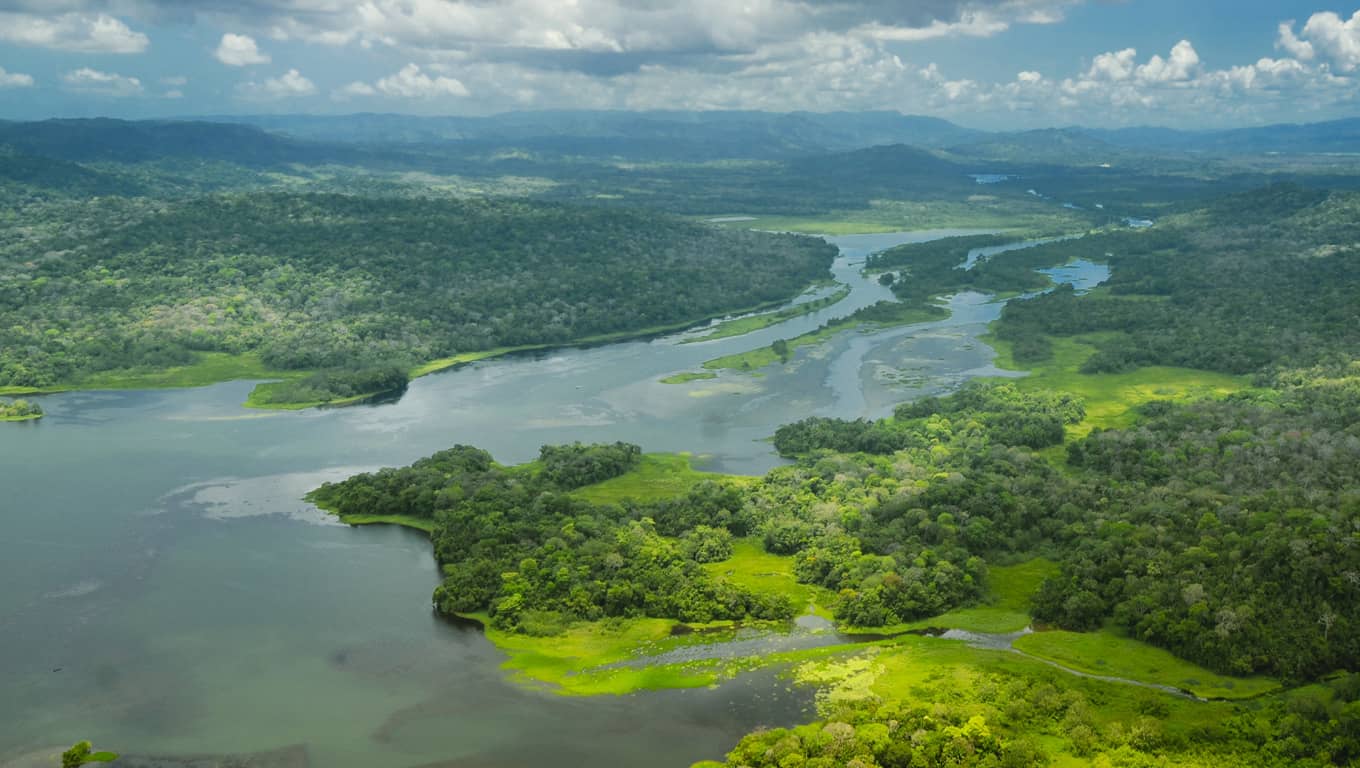 Panama, Central America
Nestled where the Caribbean meets the Pacific is Panama, a tropical paradise offering a unique blend of city highlights and natural beauty. The sparkling white-sand beaches, lush landscapes and friendly culture make this beautiful country an ideal destination for families.

In Panama City, families can explore the vibrant culture, historical sites and colourful markets. The city is a top shopping destination with local markets and designer boutiques offering amazing duty-free prices. And, of course, no visit to Panama is complete without a day excursion to the famous Panama Canal, where little ones will have a blast watching big boats travel through the locks!

Beyond the Canal, there are lush rainforests and pristine beaches beckoning to be explored. Families can soak up the sun or build a sandcastle on one of the coastline's sparkling shores. Wildlife lovers can hike through the lush jungle where they may spot howler monkeys, sloths and more! There are endless options for fun in the sun in this exotic destination.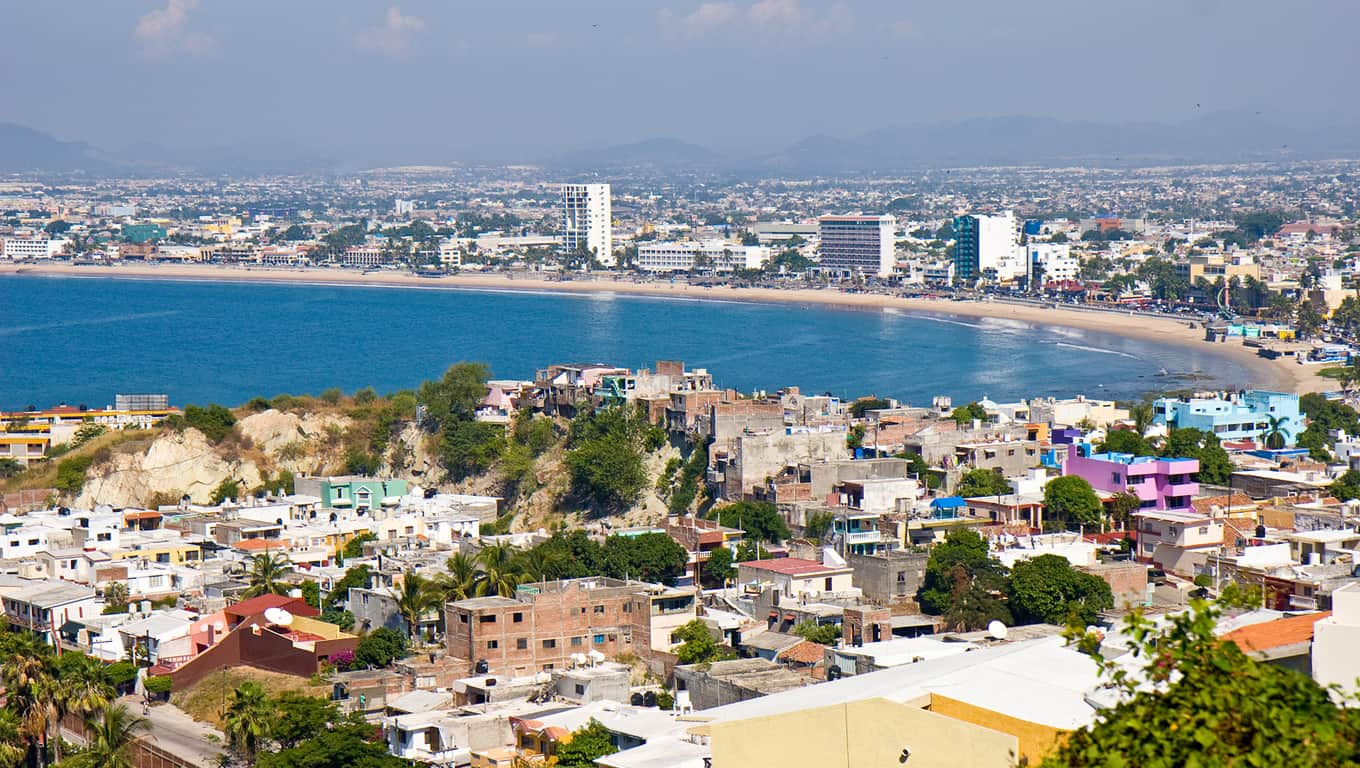 Mazatlan, Mexico
Mazatlan is a perennial favourite with North American sun-seekers, snowbirds and their families.

Home to a shoreline dotted with beckoning islands, a lovely seaside promenade, kilometers of golden beaches and blue lagoons, this sunny-destination really lives up to its moniker, the "Pearl of the Pacific".

Mazatlan has 20 kilometers of soft sands for families to enjoy, tall waves for surfing, the largest boardwalk in Latin America and delicious fresh seafood. The destination also has a picturesque downtown with museums, cafes and restaurants, and its port is one of the most important hubs in the Pacific Ocean. To get an authentic local experience in Mazatlan, visit during the month of February when the city hosts its 100-year-old lively carnival.

After three decades, the Mazatlan Aquarium continues to be on of the most impressive of its kind in Latin America. Due to its remarkable facilities, it has become a must-see attraction in Mexico, where families can spend an afternoon discovering the marine wonders living on Mazatlan's shores. Interact with hawksbill turtles and 50 different species of fish, including stingrays. You will meet Toby, a friendly sea lion, who is the park's mascot and the star of the show!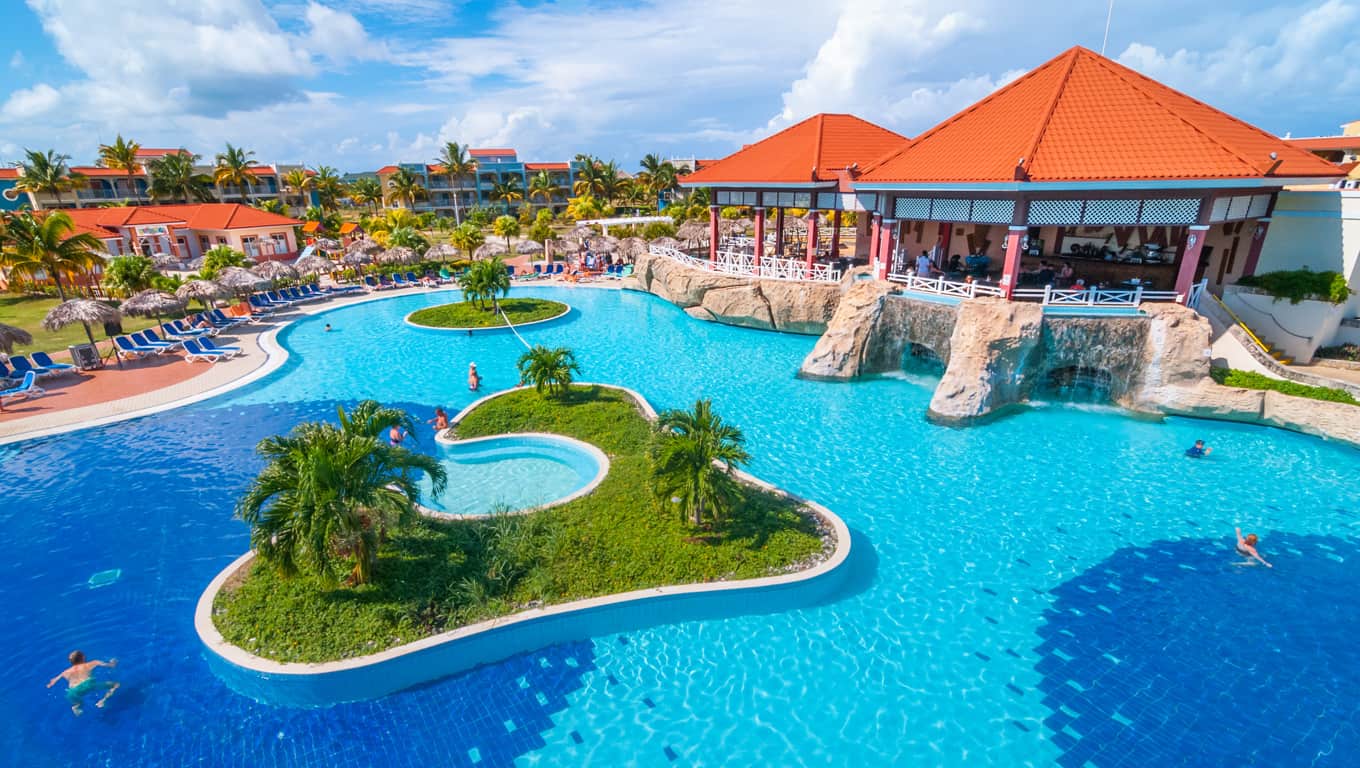 Cuba, Caribbean
No matter where you visit from coast to coast, Cuba is a tropical paradise full of fun and excitement for the whole family. With some of the most famous white sand beaches in the world, this island is home to plenty of family-friendly resorts and activities for all ages.

Sunseekers will find endless stretches of pristine white sand beach in Varadero. The beaches feature soft sands and calm surf, making it an ideal spot for little ones to splash around or play in the sand. Or, families can climb on board a catamaran to cruise along the sparkling coast and hop in the crystal-clear waters for a snorkelling adventure.

Kids that love animals and exploring nature can swim with dolphins or visit the island's numerous lush national parks. Families can also visit a crocodile farm or the zoo or explore the island on horseback.

Havana is a must for any trip to Cuba, where kids and parents alike will have a blast for exploring the historical city from the back of a classic convertible. For even more historical exploration, the whole family can hop on board a steam train to ride through the island's countryside.

With something for everyone, Cuba is an ideal spot for your next family vacation.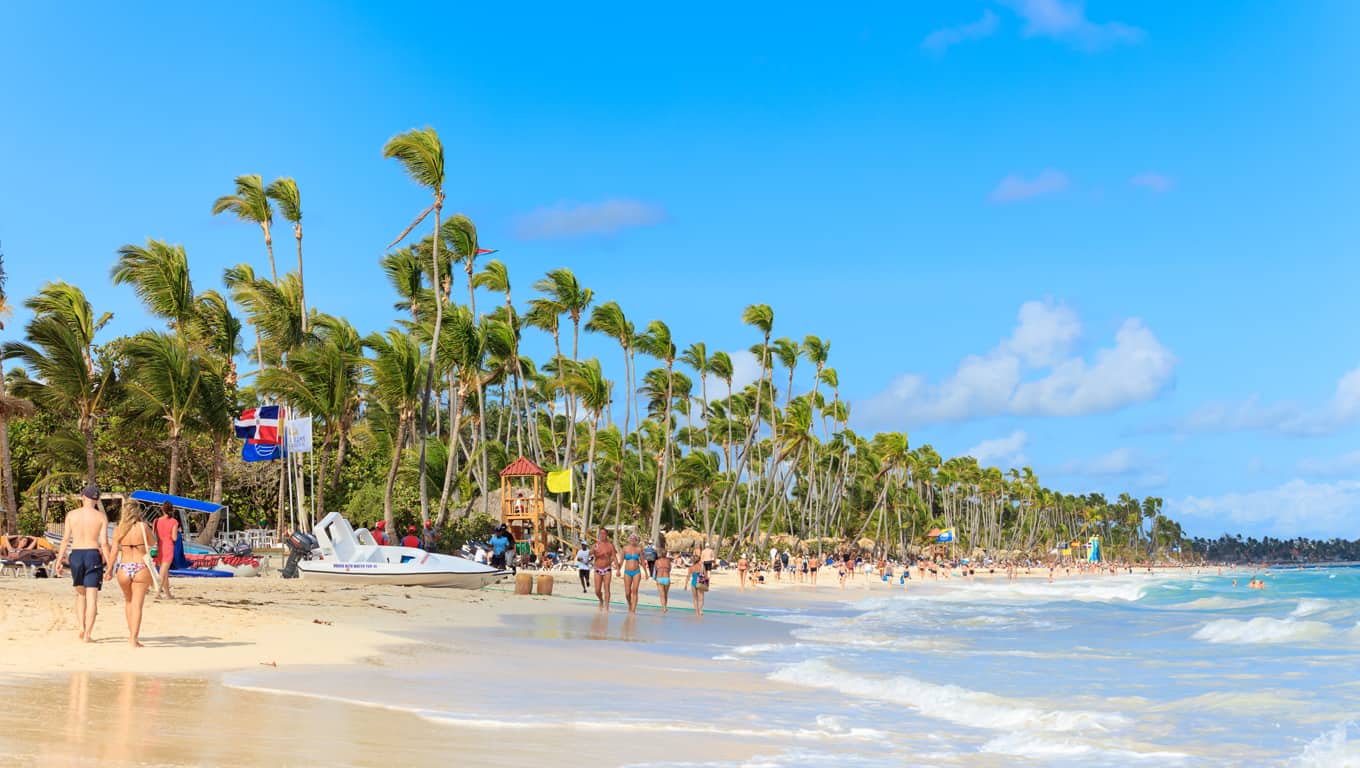 Dominican Republic, Caribbean
Prepare for a world of excitement and fun with a family vacation to the island paradise of the Dominican Republic. The Dominican Republic is a Caribbean gem home to world-class family-friendly resorts that are surrounded by clear turquoise waters and nestled on some of the world's most beautiful white sand beaches.

Whether you're building sandcastles on the golden sands of Puerto Plata, exploring the historical sites of Santo Domingo, snorkelling off the white-sand shores of Punta Cana or teeing of at a championship golf course in La Romana, the Dominican Republic has something to offer everyone in the family. Both kids and parents will have a blast exploring the island paradise!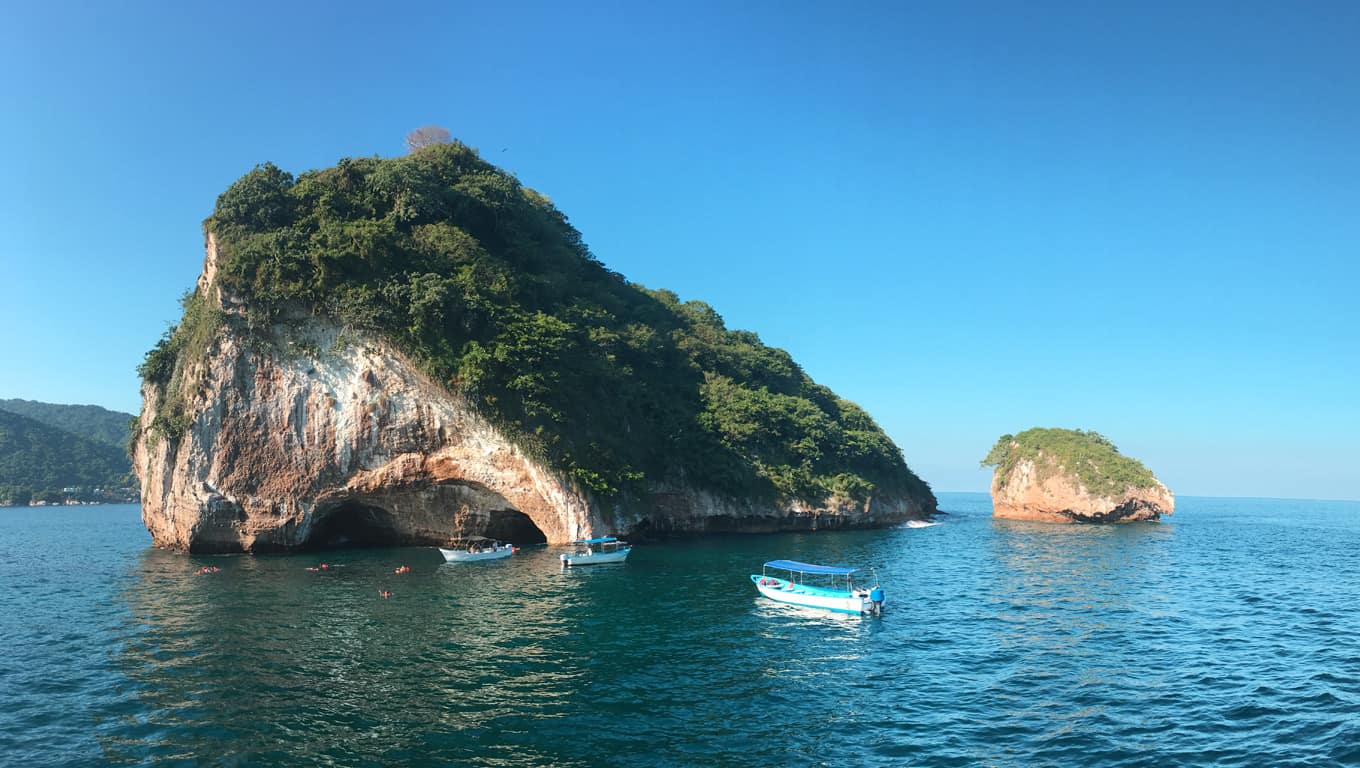 Puerto Vallarta And Riviera Nayarit, Mexico
Looking for the next destination for your family vacation? Puerto Vallarta and Riviera Nayarit offer a wide variety of hotels with activities and amenities that are great for children, from splash pads to kids clubs. There are also lots of excursions on land and at sea that the whole family will enjoy, from strolling along the scenic Malecon Boardwalk to sailing across the coast and swimming with dolphins.

Families can also enjoy plenty of artistic and cultural activities in Puerto Vallarta and Riviera Nayarit including art exhibits, concerts and various performances at some of the city's cultural centres, galleries and theatres. The fun never ends in the beautiful vacation destination!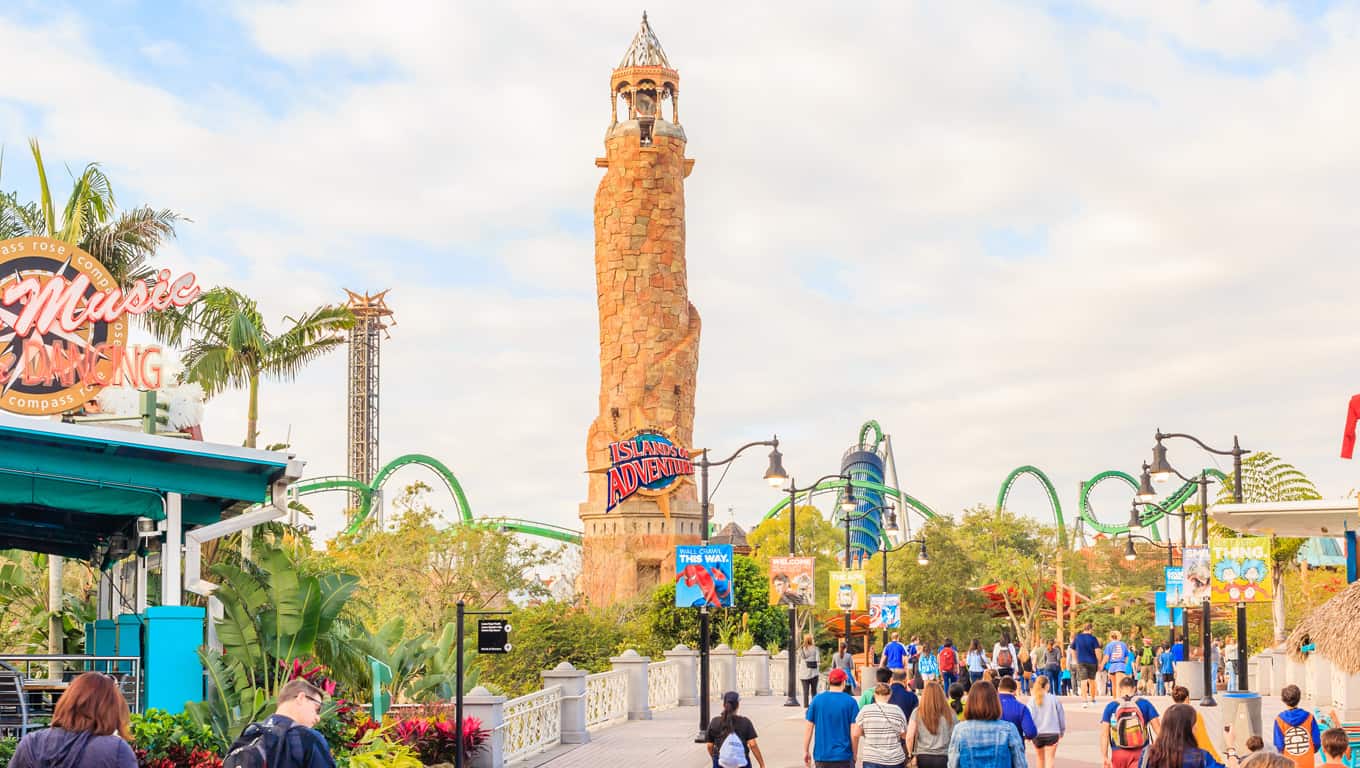 Kissimmee, Florida
For families looking to get away and play on their next vacation, Kissimmee is the ideal destination for kids and kids at heart. Kissimmee, Florida is home to the world's best theme parks including SeaWorld Orlando, Universal Orlando Resort and Walt Disney World Resort.

Vacationers can choose from a wide variety of hotels and resorts conveniently located close to Kissimmee's main attractions and theme parks.

Moms and dads who love to golf can tee off at one of the Championship golf courses in Kissimmee and its surrounding area, many of which were designed by golf legends. Famous courses include Celebration Golf Club, designed by Robert Trent Jones Senior; Reunion Golf Course, designed by Jack Nicklaus; and The Legends at Orange Lake Resort, designed by Arnold Palmer.