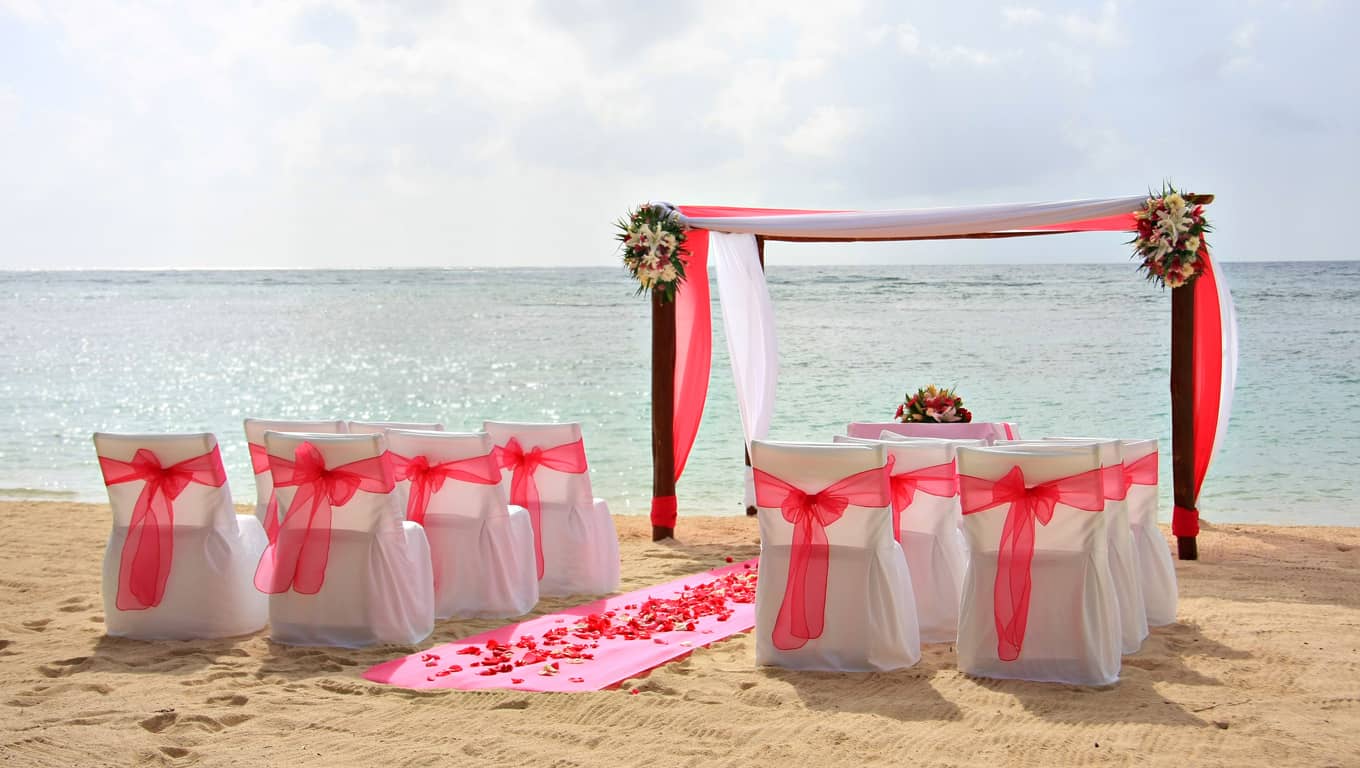 Cancun is Mexico's premier beach destination. Located along the stunning Caribbean coast, few places in the world offer brides, grooms and honeymooners such exciting and accessible diversity. From authentic, unforgettable celebration of love.

Romance and excitement are at your fingertips along the 23 km long peninsula that is home to the Hotel Zone. Arrive at a state-of-the-art airport to become immersed to the rich Mexican culture, and discover beautiful beaches bordered by aquamarine and emerald green waters. Enjoy the truly breathtaking scenery of the peninsula with your significant other, along with lush parks, romantic dining at new restaurants, and more. Eco-tourists can discover majestic whale sharks on a number of excursions, or artists can appreciate the stunning displays at MUSA, the Underwater Museum of Art. Plus, with many new developments in Playa Mujeres and Costa Mujeres, travellers can look forward to a host of new discoveries to enjoy.

Sophisticated luxury comforts, modern hotels and a spectacular array of activities surround you. Clear blue waters invite divers and snorkelers to be awestruck by the colourful reefs and vibrant marine life, while a wild, tropical rainforest filled with exotic birds, reptiles and mammals welcomes you just outside of town. With a range of activities to suit every type of explorer, everyone can appreciate the natural splendour of Cancun.

What's more, history, culture, nature, sporting activities, shopping, as well as Mexican and international dining are all integral parts of a Cancun honeymoon, making it the obvious choice for a post-wedding getaway.